January 8, 2014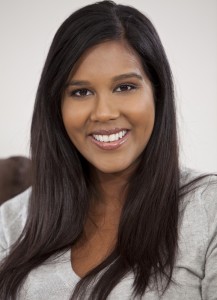 You may not believe us when we say there could be a quick and easy way to transform your smile in little to no time. Well, we have great news!  Everyone at Resnick & Rosenfeld is here to make sure you are as happy with your smile as possible, which is why we offer porcelain veneers to our patients.
A wonderful solution for anyone who has discolored, misaligned, even chipped teeth, porcelain veneers can revolutionize your smile in as little as two visits. The journey begins with a consultation with one of our experienced dentists. There, they will be able to assess your smile, come up with a game plan, and answer any questions or concerns you may have. When you are ready to have your porcelain veneers applied, your natural tooth is prepared by removing a small amount of enamel. Your custom made porcelain veneers are then applied and made permanent by dental resin cement. In the end, you are left with a gorgeous, flawless smile!
There are many benefits to getting porcelain veneers. One of them being they look very natural. They do not look like the fake teeth you may be afraid of. They are also stain resistant, promising your smile will be as dazzling three years later as they were you got the procedure done! They also give you the confidence back you may have lost being insecure about your smile. You will have the confidence to do things you were too anxious to before, and with proper maintenance, porcelain veneers can last up to 10 years! If you have any questions on how we can help you change your smile, make an appointment today!
Contact our Edison office today to schedule an appointment! Our team puts your comfort first each and every time you come into our office. Let us give you something to smile about! We also serve the areas of Clark, Plainfield, Scotch Plains, Westfield, Colonia, and beyond.
No Comments »
No comments yet.
RSS feed for comments on this post.
Leave a comment