December 30, 2013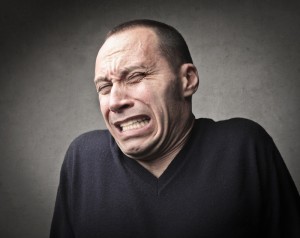 Whether it is heights, spiders, or the dark, many people live with many different fears. One of the most common fears is the fear of the dentist. For some, the fear is very mild, only making them feel anxious. For others, however, the fear can be crippling, preventing them from having much needed dental work done. At Resnick & Rosenfeld, our experienced team offers nitrous oxide to fear your dental fears!
Many people have dental woes because of past experiences visiting their dentist. We take your concerns into account, striving to give you the best experience possible. Nitrous oxide, also known as laughing gas, is administered through a face mask. We are able to control the amount of nitrous you get, making sure you are as safe as possible. The gas makes you feel relaxed and alleviates you of pain during your dental procedure. Nitrous oxide is a conscious anesthesia, so you are able to respond to the doctor while he is performing the work.
There are many benefits to nitrous oxide, one of them being you are able to carry on after the procedure. The effects of the nitrous dissipate after the mask is removed, so you do not need to find a ride after your work is done. Another is that your body will be able to heal quicker. When the body is anxious and in defense mode, it makes it more difficult to perform normal bodily functions, one of which is healing itself. When you are relaxed, your body is able to heal itself quicker and more efficiently. If you have any questions about how our team can help you with your dental woes, make an appointment!
Contact our Edison office today to schedule an appointment! Our team puts your comfort first each and every time you come into our office. Let us give you something to smile about! We also serve the areas of Clark, Plainfield, Scotch Plains, Westfield, Colonia, and beyond.
No Comments »
No comments yet.
RSS feed for comments on this post.
Leave a comment