February 25, 2013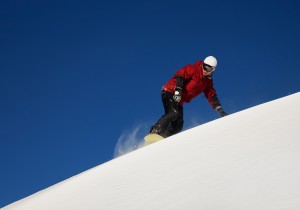 Helmets, goggles, kneepads – if you or your child plays sports, you've surely heard about all the protective gear needed to keep the more fragile parts of your body safe from accidental harm. But did you know that 13% to 39% of all dental injuries each year happen during a sport? It isn't just the scary collisions you see in football and hockey causing them, either – crucial damage to your teeth can be caused by all kinds of sports, from swimming to bicycling to playing volleyball. Your smile is surely important to you – shouldn't you protect it the same way you do other parts of your body? After all, you definitely don't want to see the crowd at one of your events gawking at your missing teeth! That's why Drs. Resnick and Rosenfeld recommend that mouthguards should be worn by both adults and children who regularly participate in any kind of sport that could result in injury to the mouth. With the help of a mouthguard from our Edison, NJ office, our team can help you keep participating free-free in your favorite activities while ensuring your teeth stay happy and healthy.
What is a mouthguard?
A mouthguard is a piece of gear that fits over your teeth and protects them from direct damage, along with the tongue and jaw. Studies have even shown that mouthguards help to lessen the severity of concussions.
There are different kinds of mouthguards available, including:
Ready-made mouthguards are the kinds you would find on the shelf in any sports store. They're inexpensive, but since they're not specifically designed to fit your mouth, they're often uncomfortable and can even make speaking difficult.
Mouth-formed mouthguards are much more flexible and secure, but they tend to harden over time.
Custom-made mouthguards are created after a detailed impression is taken of your teeth, and are widely regarded to be the most comfortable choice.
Be sure to talk to Dr. Resnick or Dr. Rosenfeld before selecting a mouthguard. They will be happy to make a recommendation that bests fits your unique situation and smile.
Our dedicated team is happy to provide you with effective, personalized care that puts your needs first each and every time you come in. Don't let worry over your teeth keep you from playing to the best of your ability – call our Edison office today for more information about mouthguards. We also serve Clark, Plainfield, Scotch Plains, Westfield, Colonia and surrounding areas. We'd love to give you a reason to smile!
No Comments »
No comments yet.
RSS feed for comments on this post.
Leave a comment